Partnering with the Right Broker Makes All the Difference
.
Interested in becoming an energy broker? Maybe you want to advance your current energy broker career? Commission statements with errors are prevalent in the energy broker sector. As a sales professional, you might find yourself spending inordinate amounts of time combing through your commission statements to be sure you are being paid correctly. Through our automated commission calculation system, we are able to quickly identify supplier errors, get them resolved quickly, and ensure that your commission payments are accurate. Learn more below…
Diversegy's commission payment system.
Diversegy
2022-03-04T16:40:03-05:00
Diversegy's proprietary software platform, ELIAS, automatically calculates sales commissions based on your customers' utility account numbers, usage, and margins to generate accurate commission statements and payments. Since you get tagged to your deals when they are submitted, each month as your customers use energy you are automatically compensated based on the contract margin and your sales commission amount. ELIAS ensures accuracy in commission reporting and helps to eliminate errors.
Our system is also able to identify supplier reporting errors, so that we can fix them quickly on your behalf. Here are some of the elements on the supplier commission report that are checked on your behalf as a Diversegy sales partner:
Margin: our system ensures that the margin being paid is accurate and equal to the original commission confirmation
Utility Accounts: our system ensures that you are paid on all utility accounts contained on a contract
Energy Usage Variances: our system checks for unusual and underreported energy usage volumes
Full visibility into your commission statements.
Diversegy
2022-03-04T16:40:14-05:00
Through our proprietary software program, ELIAS, our sales partners get full visibility into their deals. They are able to see customers, contracts, account numbers, energy usage data, and contract margins. This visibility supports a transparent broker-sales partner relationship and gives you control over your commission payments.
What happens if I find an error?
Diversegy
2022-03-04T16:40:23-05:00
We pride ourselves on offering our sales partners an error-free guarantee. While we are confident your commission statements will be accurate, errors do occur from time to time. If you happen to find an error or have a question about your commissions, our support team is readily available to issue a quick correction or offer help in understanding your statement.
Accurate, On-Time Payments.
It's the Diversegy Way
.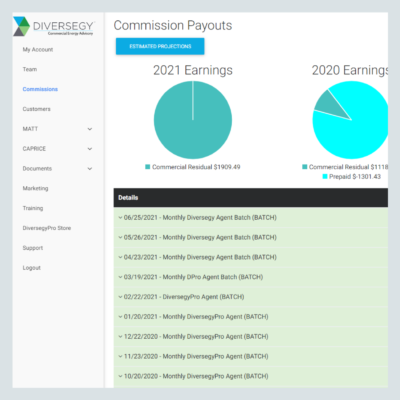 Automated
Unlike some brokers who calculate sales commissions manually each period, Diversegy has a proprietary commission reporting and calculation software. This platform, called ELIAS, automatically generates your commission statements based on your customers' utility account numbers and energy usage to produce accurate commission statements – every time.
Through ELIAS, our sales partners have full visibility into their customers, contracts, margins, and usage. This level of transparency is unprecedented in the energy broker space and allows you to have full control over your commission statements and payments.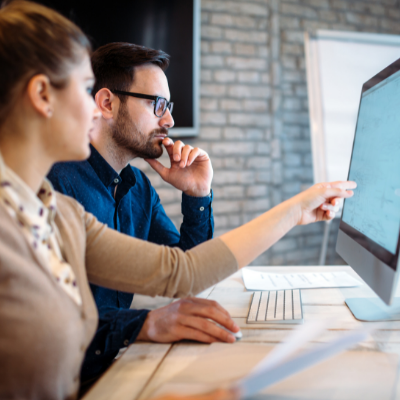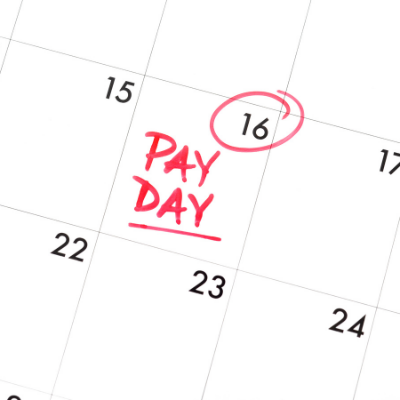 We know how hard you work, and wondering when your next commission deposit is coming should not be a concern. We process commissions the same time every month so you can enjoy accurate and predictable income.
We are trusted by some of the nation's leading brands:
The Value We Deliver to Our Sales Partners and Customers.