Energy Supply Product Structures
There are many standard and customer energy supply products available to commercial and industrial customers in deregulated markets. Outside of standard fixed-rate contracts, retail suppliers offer index-based products, block + index products, load-following block+index products, and other custom hybrid structures. Successful energy brokers understand these product structures and how they are best applied to a customer's usage profile to offer a balance of risk vs reward. Below we outline the various supply structures available and what types of customers for whom they are best-fit:
Fixed Rates
Standard fixed-rate supply products are the most common in the retail energy sector. A fixed-rate agreement between a customer and a supplier is straightforward and simple. In the contract, the supplier agrees to sell electricity or natural gas to the customer at a fixed price per kWh or CCF for a certain period of time. Fixed rates are ideal for customers looking to control costs, have budget certainty, and hedge against volatile markets. Below is an example of what a fixed-rate energy contract might look like when compared to the market:
Index Rates
Index rates, on the other hand, are the exact opposite of fixed rates. In an index-based contract, the energy supplier passes through the wholesale cost of the market each hour, day, week, or month with a slight mark-up. Index supply products are good for those customers who traditionally pass through the costs of energy into their products or services. Oil refineries, for example, typically buy electricity on the index market since they pass those costs along in the price of the refined fuel. The chart below outlines what an index rate looks like: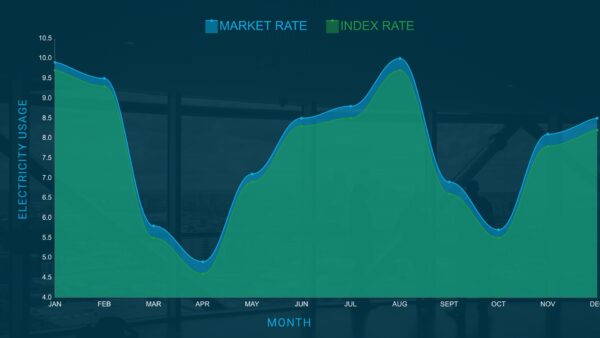 Hybrid Rates
There are many other supply products available that offer a combination of fixed and index rates. A traditional block + index product allows customers to lock or hedge certain quantities of energy while floating the index market for other quantities. In a load-following block + index, the fixed portion of the product follows the customer's load shape, so customers can lock in percentages of their load and not usage quantities. These hybrid products are best for larger customers who want to protect themselves during potentially volatile market times while taking advantage of low-cost index rates during times of lower demand. In the chart below, a traditional block + index product is outlined: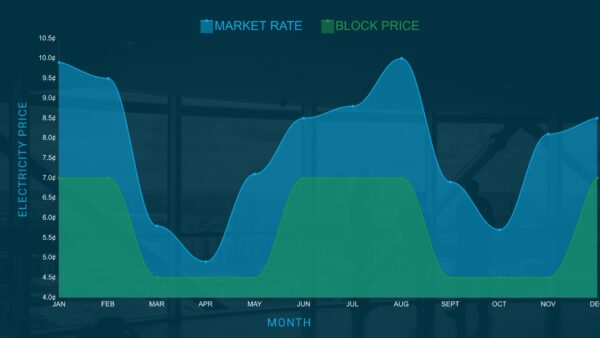 Being able to fully understand the complexities of each energy supply product and how they are beneficial to your customers will differentiate you as an energy broker. In fact, brokers who act as advisors are able to retain their customers for a longer period of time when compared to brokers who simply act as salespeople.
We are trusted by some of the nation's leading brands: